Civil Penalty Waiver Grace Period FAQ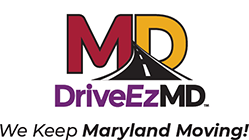 CIVIL PENALTY WAIVER GRACE PERIOD NOW EXTENDED TO 11:59 P.M. ON DECEMBER 14, 2022.
Have a question about the Civil Penalty Waiver Grace Period? Check out this FAQ.
Effective February 24, 2022, the MDTA has begun a civil penalty waiver grace period for tolls paid in full and has ceased referring toll bills to the Central Collection Unit (CCU) and MDOT Motor Vehicle Administration (MDOT MVA) temporarily. The grace period will end at 11:59 p.m. on December 14, 2022, and the MDTA will resume referrals of unpaid toll bills and civil penalties to CCU and MDOT MVA on December 15.
Video Tutorials:
Questions about other programs may be answered in one of our other FAQs:
Need assistance?
Monday – Friday: 7am – 8pm
Saturday: 8am – 2pm
TTY/Hearing impaired
Dial 711